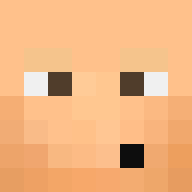 Network Owner
Owner
Administrator
Hey MineVIllagers,
It has been a while since we last updated Hell Survival. We have been working on several bug fixes and features to enhance your gameplay and we will be rolling them out through
Saturday 3/30.
The focus of this update is to patch glitches and bugs that were reported by players and to implement suggested changes.
Here are the changes:
Addition of Quests, Quests Shop, and Quest Points
Removal of the Shards currency as well as the Mutated Mines NPC ( those who bought permanent mine access. will be given keys)
Addition of many new blocks to /sell and addition of sell prices directly to /shop
Enchantment system revamp. Broken enchantments will be fixed. New tiers and new enchantments. Better dust rates
Addition of levels IV and V which will have free land claiming (no cost per chunk) and exclusive daily rewards section
/rename re-enabled and fixed
Removal of the Magma crate and addition of Perks and Rewards (Quests) crates. Ash and Volcano crate edits as well
Removal of war zone void TP PvP protection
Removal of Enderpearl usage in warzone
Re-enabled Snowmen/Llama spawners
Cosmetic comeback
Envoys
and more..
*
means that the update has been implemented.
This weekend will also be the last weekend in which
Lucky Crates
will be sold. The 50% sale will end on Sunday as well.
We hope to see you on Saturday! Updates will be released through out the day. Join our discord server to stay tuned with the latest updates and news.
https://discord.mineville.org
Last edited:
5