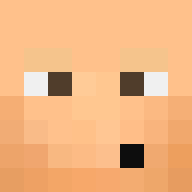 Network Owner
Owner
Administrator
Hello MineVillagers,
We will be concluding this season of Water Skyblock on Saturday, March 16th at 2PM EST. This season has allowed us to patch numerous glitches and bugs over the span of more than 60 days! With the new Skyblock season, our main aim is to balance the economy, introduce new features, fix bugs, and give everyone a fair start.
What is changing?
New flight system. The new system will get rid of the unlimited fly glitch and also allow players to send other players their flight time (Flight time trading).
Removal of the Shards currency. With the new enchantments system and removal of Shards Magnet, the Shards currency is now redundant. We will be removing the Shards currency from Water Skyblock and Quest Points will be taking its role.
Implementation of a Quest Points Shop (Booster Shop). You will be able to buy timed XP boosters, Sell boosters, mcMMO, vote tiers, mcMMO credits, Envoy flares.
Implementation of a new PvP Rewards system (to replace SkyFights) as well as the Ville Pass
Implementation of Ancient Trials. This is going to be a mob arena with 10 waves consisting of very vicious and strong enemies. Accumulate Souls and use them at the Soul Shop to unlock unique and valuable perks.
Better starter islands unlocked by Donator Ranks (each tier will contain more ores in the default terrain)
Completely revamped /shop that is very stable and balanced
Reduced minion limits due to their very OP nature. The new maximum amount of minions that can be placed by a player is now 5 (Poseidon rank)
Replacement of the Leveled Fountains system with Leveled Rewards. The new system will allow all members of an island to get rewarded for reaching certain milestones whenever they feel ready to claim the rewards.
New Envoy tiers. Iron -> Gold -> Diamond with new rewards and shorter cooldown
New Crates: Spawners Crate (Custom Spawners), Perks Crate, and the Economy Crate
Generators and custom enchantments debuff
New spawn
FAQ:
- I was on the leaderboards in season 1, what happens?
You will be a "Season 1 Legend". When players hover over you name, they will be able to see your island level/balance/mcmmo power of season 1 if you were one of the top 10 in any of these categories.
- Will I lose my rank?
You will not be losing your donator rank. However, levels will reset (I - VI).
- Will I lose my hoppers limit?
Island hopper limits given by donator ranks will not reset. If your hopper limit was upgraded by levels, then it will reset because your level will reset.
- Will my money reset?
Yes. All balances will be reset as well as stats, islands, quest points, shards and vaults
- Will I lose my MineCoins?
No, you will not be losing your Minecoins
- I bought permanent fly, will I lose it?
No, permanent fly perk will carry over to all new seasons
- I bought a crate key within 2 weeks before the reset, do I get a refund?
Keys bought on or after March 1st will be given back after reset. You will have the option of choosing which crate to get back (Spawners crate, Economy crate, or Perks crate)
- I bought a rank within 2 weeks before the reset, do I get the money and items that I got with the purchase back?
Yes, if you bought a rank during the 14 days period before March 16th, you will be getting the money and items back.
- Will this season last for 60 days only like season 1?
No. We are planning on having Season 2 last for a very long time, which is why we are working hard to make sure that everything is balanced and that no glitches are left unpatched.
- I bought a spawner from the store, do I get it back after reset?
No, we will not be reimbursing spawners. Only keys.
- Will I lose my tags/titles or chat color perks?
No, tags and chat colors do not reset and will always carry over to new seasons
- I love my partner, will my marriage no longer exist after the reset?
Yes, marriages will reset and you will have to reunite after the reset.
We hope that you are as excited as we are for this new season and fresh start for everyone. We will be posting new information on Discord before the release date, so make sure you join now using
https://discord.mineville.org
Regards,
MineVille Administration
Last edited by a moderator: